Are you juggling between Hollywood and Bollywood movies and unable to fix your mind on either? Well, we don't know about Bollywood, but when it comes to Hollywood, there are lots and lots of movie options to enjoy. And what else can be better than watching movies in this lockdown? Yes, this lockdown surely has been very stressful, boring, and pathetic. But you should always look at the brighter side as well. Undoubtedly, there was no such long holiday anytime before and on that note, you should try to make use of most of it, cherishing your dreamy movie sequences. And for those who are still unaware of where to get such sequences, we have come up with a list of 5 best Hollywood movies that you would love to watch. Check it out.
1. Once Upon a Time in Hollywood
This is a wonderful comedy-drama by Quentin Tarantino. Featuring a broad ensemble cast consisting of eminent actors like Leonardo DiCaprio, Brad Pitt, Margot Robbie, Emile Hirsch, and more, this movie is something that will keep you glued to your seats.
It offers you an interesting plot involving the life of a Hollywood actor and his fear of a waning career. With a super-enthusiastic vibe and a mood-boosting comedy timing, this movie would tickle your funny bone. Besides, this movie also features multiple storylines surrounding the navigation of actors with the constantly changing film industry. It beautifully depicts a modern fairytale tribute to the legacy of Hollywood's golden era and its climax.
Besides, "Once Upon a Time in Hollywood" is also a Cannes-premiered film and bagged a position among the top ten films of the year according to the American Film Institute and the National Board of Review. Such priceless recognition is worth enthralling all audiences.
For those who are curious to watch it, you may consider online streaming platforms like Google Play Movies & TV, Hulu, YouTube, Amazon Prime Video, etc.
2. Avengers: Endgame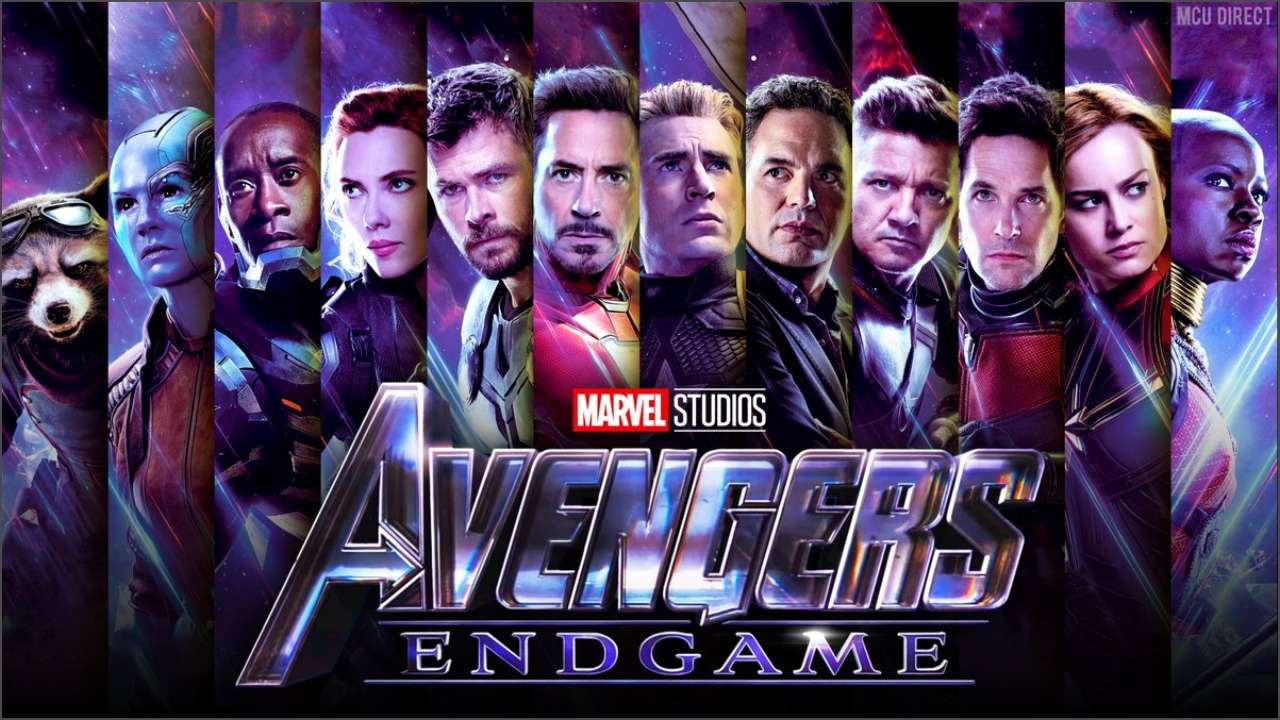 Now let's move on to a completely different genre. Avengers as you know is a team of Marvel Comics superhero and Avengers: Endgame is not an exception of course. It's largely a superhero film and is the sequel to its popular counterpart "Avengers: Infinity War"(2018). Basically, in this film, you would see the surviving members of the Avengers and their allies desperately put their best foot forward to reverse the damage caused by Thanos in Infinity War. As per techglad.dk a number of online streaming channels such as Netflix and Amazon Prime are playing these movies.
With the direction of talented directors like Anthony Russo and Joe Russo, this film has all the elements that can serve you with a wholesome entertainment and stress-free hours this lockdown.
It also features a superb ensemble cast including Robert Downey Jr., Chris Evans, Mark Ruffalo, Chris Hemsworth, Scarlett Johansson, Bradley Cooper, and others, all of whose names are just enough to fix your eyeballs towards your TV sets.
For all those who are ready to enjoy the flavor of this powerful superhero team, let us tell you that Disney+ is the most reliable streaming platform to watch this movie. You can also go for Google Play Movies as well.
 3. Inception
For all those science and technology geeks, this film is just the right choice for you. It is basically a science-fiction with a high dose of action. The story revolves around conning secrets from one's mind by infiltration of his subconscious. And to know-how, you must watch this movie. We're sure that its interesting, exceptional and extravagant plot will definitely blow your minds.
Starring the exceptionally talented and immensely popular actor Leonardo DeCaprio, this film also features numerous other actors like Ken Watanabe, Joseph Gordon Levitt, Marion Cotillard, Elle Page, Tom Hardy, and several others as well.
A brainchild of Christopher Nolan, this movie redefines the Science Fiction category and elevates it to another level.
So, if you want to watch it right now at the comfort of your home, tune in to Netflix, Amazon Prime Video, YouTube, or Google Play Movies.
4. The Nun
This is a perfect movie for your lockdown nights. It's a supernatural horror movie directed by Corin Hardy. Although Covid-19 is enough to haunt you day and night, but a punch of a supernatural environment will let you move your head out of the track and immerse in the world of horrific entertainment.
Its pace and sequence of events is such that it will not let you get bored even for a minute. Set in the backdrop of 1952 Romania and the Roman Catholic Church, this movie gives you an authentic extract that largely relates to the title.
An ensemble cast of promising actors like Demian Bichir, Taissa Farmiga, Jonas Bloquet, and lots more, have worked very hard to make the supernatural things look real and create a deep nightmarish impact on you.
So, buck up to give a trial to that horrific experience. 'The Nun" is available in Amazon Prime Videos, YouTube, Hulu, and Google Play Movies & TV.
5. Titanic
Last but not the least, let's take you back to the deep ocean, enchanting voyage, tragic historical disaster, and a never-ending love story. This movie is something that hovers your mind over and over again. It essentially has that magical spell that persists in our hearts forever. Time flies, newer movies come one after the other, but 'Titanic' is perhaps that one film that reserves a special seat within us, the film that enhances our passion for watching movies and completes us as a viewer.
With star-studded actors like Leonardo DiCaprio and Kate Winslet and a surreal love story mixed with a gamut of emotions, terror, and crisis, this movie is truly a treat to your eyes.
Based on a true tragic ship sinking tale, the movie elucidates the true love between two onboard fellow passengers on a ship during its ill-fated maiden voyage. With every scene creating a deep impact on our hearts, this film serves to be an all-time epic and classic love story of the millennium that is celebrated worldwide even today.
This lockdown, revisit this 90's precious love story and get a flashback of those priceless moments once again.
This spectacular movie is available in most streaming platforms like Netflix, Amazon Prime Video, Disney+, Google Play Movies, and more.
So, that was a sneak-peak to some of the Hollywood wonders. We hope you would like it. Movies are the biggest stress-busters of our lives, so watch them out, feel good, stay positive, and spread positivity too. Let our positive smiles and united minds drive away the pandemic and restore our world's silver lining.