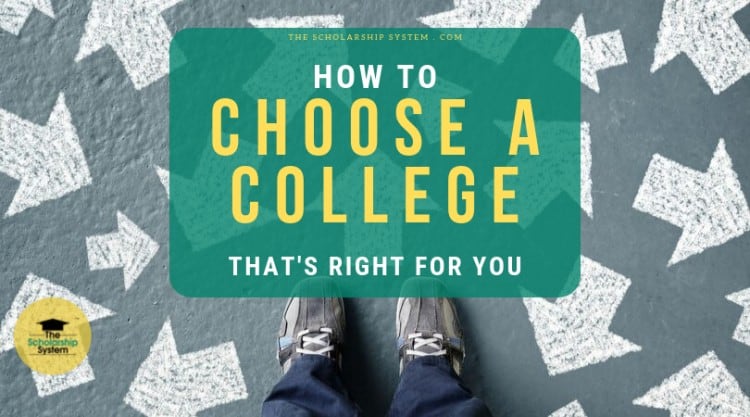 Deciding where you go to study and prepare for your desired career is a big deal. You should start thinking about colleges early on so you can plan your visits and compare the benefits of each. If you are overwhelmed by the task ahead of you, check out these tips and crucial factors to consider to make the selection process easier.
Available Majors
One of the biggest concerns about searching for the right college for your needs is finding one that has the program of study that interests you. If you are undecided on your major, stick with a college that offers plenty of choices.
Cost
Paying for college is often one of the top concerns of new students. Getting your undergraduate degree is often expensive and you should factor all the costs into your final decision. This includes the price of housing and supplies as well as tuition.
It's worthwhile to find out if the school you want to attend offers any kind of financial aid package to help lower the cost. If not, you may need to take out loans. Selecting a more expensive school is still a valid choice if you qualify for private student loans and get a marketable degree that has high earning potential.
Location
The geographical location of the college, and the distance from your home, are other things to consider. Think about where you want to spend the next years of your life studying. Do you want the experience of a small, rural environment or do you prefer the activity of a big city?
Factor in the expense and convenience of travel between your college and hometown. Selecting a far-away college that requires airfare can get pricey. Keep in mind that public universities also typically have lower tuition for in-state residents which could save you a lot of money.
Size
Colleges range in size from under a thousand students to upwards of 50,000. Smaller schools typically offer a more intimate experience in terms of smaller class sizes and more direct interaction and guidance with your professors. However, larger schools have a more diverse selection of majors, resources, and activities.
Campus Appeal and Social Life
You won't spend all of your time in the classroom, so think about the appeal of the campus environment and the quality of the social experiences offered. Are you interested in Greek life and prefer a campus with active sororities and fraternities? Perhaps you like to play sports to find friends with similar interests. Or, maybe you thrive in an artistic environment and should seek out a school with a rich art scene.
Academic Quality
Just because a college has your chosen major, doesn't mean the academics are good. Take the time to look into the quality of the degree program. Check that it is accredited. Find out what certifications and experience the instructors have. Ask questions about the placement rate of recent graduates into the job market.
Other Opportunities
A well-rounded, quality education filled with interesting and unique experiences makes you an amazing candidate for prospective employers. Explore your college options to discover opportunities that can set you apart from the competition and get you noticed.
Some suggestions to look for include a study abroad program that expands your skillset and gives you some much-needed experience and connections. The opportunity for internships at nearby businesses is another excellent advantage.
Support Resources
Transitioning into college life poses a challenge for everyone. How well you adapt depends upon your own personality, effort, and the support system in place. Make sure your college of choice has resources you can access to help with homesickness, mental health, and medical needs. A good college also has a strong student advisor program to help you select the right courses and plan your academic future.
Keep an open mind when exploring schools. Take the time to do some research and visit the campus in person to get a realistic impression of everything it has to offer. Compare your experiences to discover which college provides the best opportunity to grow as a person as you learn and prepare for your future.