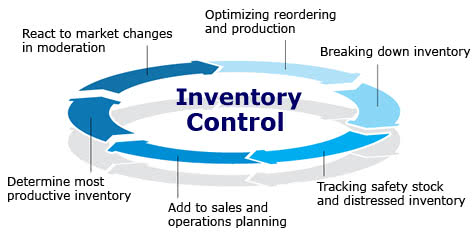 Whether your business is large or small, if you sell products, you'll need to develop an efficient way to manage your inventory. After all, you need to know exactly what you have, where it is and how to get to it quickly so that you can fill orders and satisfy your customers. The following ideas may help you improve your company's inventory management.
Make a Plan
Your first step is to make an inventory management plan. You can contact a company that specializes in creating a warehouse management system for businesses like yours. Your consultant can guide you through a process that helps you identify your needs, select an option that fits your company's size and structure and eventually get it up and running. In preparation for your first meeting, do some research about inventory systems, and make a list of your current systems, inventory size, diversity and needs. This will give you a starting point when you first talk to your consultant.
Choose the Right Software
You will also have the task of choosing the right inventory management software. Even if your business is small, you should still invest in a program that will help you keep track of your inventory. Software like this is designed to catalog all your products, identify their locations in your storeroom, warehouse or sales floor, track prices and supplies and even alert you when you need to reorder. You should select software that fits the size of your business and the size of your budget.
Designate a Team
Of course, you're going to need someone to get your plan and software up and running. You might select a particular employee who has skills and experience in this area or create a team to work together. Unless your business is very small, this is a task you should delegate, for as a business owner, you most likely have a lot on your plate. Offer to pay for training for your inventory manager and team members so that they can learn how to implement the plan and use the software efficiently. Listen to their suggestions, and make changes accordingly, for they will be your experts in this area.
Know Your Products
That said, though, you should know your products well and at least be aware of everything that your company sells. You want to have confidence in what you're offering to your customers. Sample most of your products to make sure that they are of high quality. If they aren't and you aren't pleased with what you're seeing, discontinue them. Get feedback from your inventory and sales teams in this area, too. Ask them what is selling well, what isn't and what customers are saying. This information can help you make better inventory decisions.
Market Efficiently
A solid inventory management system and a thorough knowledge of your products can actually help you market more efficiently. You'll have confidence in your products, and you'll also know exactly what you have and how much of it. You can boost flagging sales on certain product lines by running promotions, for instance, or you can cut prices on items that have been in stock for a long time to get them moving.
Fill Orders With Ease
Finally, improving your inventory management will allow you to fill orders with ease. This makes for satisfied employees and satisfied customers. Employees can use inventory management software to locate products in your storage or warehouse, adjust supply numbers as they fill orders and get items packaged and shipped to customers. Customers will get their orders faster and be more likely to order from your company again.
Even if an inventory management system seems like too much effort and cost initially, it really is worth your expenditures in time and money. Your employees with thank you because their jobs will be easier. Your customers will thank you because they'll get their orders faster. And you will thank yourself when you see the benefits of your new inventory management system.